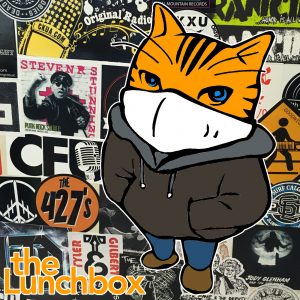 On the show:
It was Black Cat Appreciation Day. If they carry anything special, it's a magic that enthralls your heart.
I've been curious about New Brunswick history — of which I know very little — so back in the fall of last year I spoke to Leanna Thomas on her work in Comparative History.
And artistic expression is for people of any age, as my guests Diane, Jacqueline, Patricia and Margeret of Les B'Old Hags demonstrated when they came to the studio in 2018.
News updates:
New Brunswick experienced a small spike of COVID-19 over the weekend with Public Health officials reporting six new cases.

Lawyers for Jean-Robert Ngola say they plan to sue the provincial government and the Vitalite Health Network.

The jury selection begins today for the fitness hearing of Matthew Vincent Raymond.

The Red Cross says at least eight people were forced out of an apartment building by a fire last night on Moncton's Noel Street.

Perth-Andover RCMP are asking for the public's help with its investigation into several break and enters at seasonal homes.

Fredericton police are looking for the public's help with identifying a person of interest on a Canada-wide warrant.

A new poll shows most Atlantic Canadians haven't left their home province since the travel bubble was announced in early July.

And you'll have to wait a while to access the Canada Revenue Agency website for government benefits.

Podcast: Play in new window | Download
Subscribe: Android | Google Podcasts | RSS