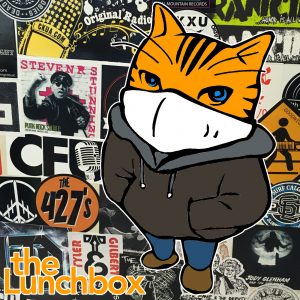 On the show:
It was Bad Poetry Day, so I hope you managed to rhyme something with orange. It was also Mail Order Day, which sounds really quaint until you click "Order" on Amazon.
Back in 2015, I spoke with Alex and Dylan about Theatre UNB's production of Enron, a very weird play about a few, very important and terrible moments in history.
And looking back even further in history, I spoke to Robin Whittaker and Bella of Theatre St. Thomas about their 2019 production of A Life of Galileo.
News updates:
New Brunswickers will be heading to the polls on Sept. 14.

New Brunswick reported no new cases of COVID-19 yesterday afternoon.

With yesterday's election call, chief electoral officer Kim Poffenroth says returning offices will open gradually.

One hundred potential jurors lined up outside the Fredericton Convention Centre yesterday morning for Matthew Raymond's fitness hearing.

As of yesterday, the provincial RCMP will publish monthly crime statistics on its website.

The City of Fredericton plans to reduce its energy consumption with financial support from the provincial environmental trust fund.

For the first time in over six decades, there won't be any Canadian football this year.

And Canada's Finance Minister, Bill Morneau, has stepped down.

Podcast: Play in new window | Download
Subscribe: Android | Google Podcasts | RSS