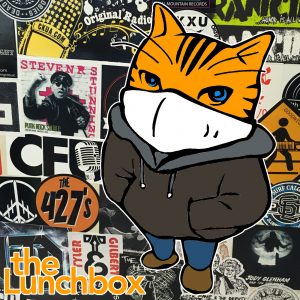 On today's show:
Today is both Men's Grooming Day and Poet's Day, so I'm thinking about an epic poem about my beard. Or a mediocre poet about my epic beard.
The Food at the Ex is closed this weekend, but the good news is that Ribfest is back! It's a drive-thru this year, opening at 11am on Friday, Saturday and Sunday at the Fredericton Exhibition Grounds. The entrance is on Saunders Street.
Weather may threaten some of the outdoor events this weekend, but you can be safe inside your car for the Delta Drive-in presentation of Indiana Jones: Raiders of the Lost Ark at 7:30pm tonight.
Lots of music this weekend!
And maybe you want to get out for some fun? You can be Dragged Out Of Isolation at Klub Khrome on Saturday at 8pm.


Do you love drag queens and kings? Are you looking to have a great time but also conscious of social distancing? Look no further! Klub Khrome welcomes you to our Inclusion Lounge where you can get fabulous cocktails and enjoy live entertainment! The space has been arranged to help maintain social distancing so you and your bubble can enjoy a night out safely. On August 22nd, some of the local drag scene are crawling out of Isolation to put on a show you won't want to miss! Starring: Sasha Stratus; Porcelain Barbie; Ménage à Troy; Roxie Champagne; Nova Gyna; and Amour Love. 

Tickets will be sold in groupings of 4 or 6, $15 per person. Call 506-206-5582 to reserve your table over the phone, or come on down during Thursday Karaoke to reserve in person. Tickets are limited in the efforts of maintaining social distancing, so be sure to get your gang together and we hope to see you at the show! 

* Tickets will NOT be sold at the door. Please call to reserve your table. *

As we head back to an unusual term at the universities, food will an issue in a way that it never has before. Back in 2017 I spoke with some of the volunteers from UNB's Nursing program who are part of a regular support group called It's Not About Food.
And a milestone was celebrated in 2018 with Motherhood on the 5th anniversary of Diamonds & Gold.
News updates:
New Brunswick Public Health reported no new cases of COVID-19 for the fourth day in a row yesterday.

But the department of health did declare a small Salmonella outbreak in the north and eastern parts of the province.

As public schools reopen in less than a month, COVID-19 tests will be available for asymptomatic teachers and other school staff.

A Fredericton jury ruled yesterday Matthew Raymond is mentally fit to stand trial on four counts of first-degree murder.

A group of supporters gathered in front of the legislature yesterday to call for an inquiry into three indigenous deaths.

Police in Nova Scotia are asking for the public's help to locate a missing Indigenous girl from Eskasoni.

Downtown Fredericton's sidewalk cafe season is being extended after numerous requests from local restaurant owners.

And Ottawa is extending the Canada Emergency Response Benefit by another four weeks.

Podcast: Play in new window | Download
Subscribe: Android | Google Podcasts | RSS