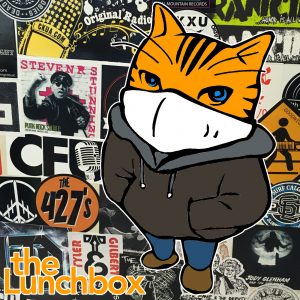 On the show:
It was Potato Day. How is this not a provincial celebration? I mean, maybe not this year…
I really enjoyed the recent production of A Fifth Wall: A social distancing project by Herbert the Cow Productions and Nasty Shadows Theatre, and realized that I had spoken to Scott Shannon in 2019 about his ongoing character with the production of that year's A Story Jones.
And back in 2015, I spoke to Len Falkenstein about his original play Lac Athabasca, which reflected metaphysically on the tragic train accident in Quebec. Actors Alex Donovan and Jean-Michel Cliche join us to talk about the fake story about real events.
News updates:
New Brunswick reported no new cases of COVID-19 yesterday afternoon.

Blaine Higgs says he plans to change the way wellness checks are performed in New Brunswick.

The jury selection for Matthew Raymond's fitness trial will go into a third day today.

A 28-year-old Fredericton woman is dead after an ATV crash over the weekend.

Ten digit dialling for local calls within New Brunswick has been delayed for another two years.

Fredericton transit users will soon be able to purchase monthly passes and single rides from the palm of their hand.  

The University of New Brunswick says a new rose garden outside the Harriet Irving Library will be complete by this fall.

And Chrystia Freeland is Canada's new finance minister after Bill Morneau resigned Monday night.

Podcast: Play in new window | Download
Subscribe: Android | Google Podcasts | RSS