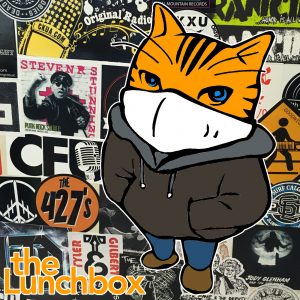 On the show:
It was the International Day of Medical Transporters, so make sure to get a card ready for the ambulance driver. It was also World Mosquito Day, so make sure to SQUASH THE BUGGERS.
Earlier this year, we lost one of the longest-term members of CHSR, and the entire community lost a writer, poet, publisher and every-ready, on-the-ground, got-the-rig-and-gloves supporter of many theatre, music and art productions: Joe Blades. One of the things he was passionate about was unions, and I found this 2015 interview I did with him just before the STUSAU gained its first collective agreement.
And also five years ago, I had a chance to talk with Maddy Macnab of Passages Canada about the country-wide story collection project, the results of which you can find on their website.
News updates:
For the third day in a row, New Brunswick Public Health reported no new cases of COVID-19 yesterday.
The People's Alliance is calling for a three-year motor vehicle registration in New Brunswick.
Green Party Leader David Coon says he has a plan that will save public transit in the province's three major cities.
With all jurors sworn in, the fitness hearing for Matthew Raymond is officially underway.
Codiac RCMP are asking for the public's help in locating a missing woman in Moncton.
A tractor-trailer pulling a tanker has overturned on the Trans-Canada Highway this morning.
It's going to cost you a little extra to fill your gas tank after the Energy and Utilities board reset its pricing last night.
And the Quebec Major Junior Hockey League has released its 51-game pre-season schedule.

Podcast: Play in new window | Download
Subscribe: Google Podcasts | RSS