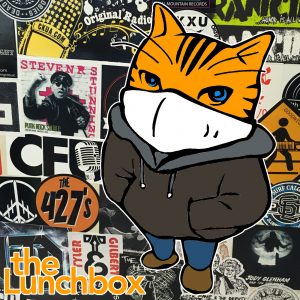 On the show:
It was Webmistress Day, so I hope you celebrated the women who make the web.
I had an opportunity share a thunderstorm with Sasha French in Odell Park on Tuesday to talk about her painting and other arts as part of her residency.
And, maybe inspired by the rain, I rolled out an interview from 2016 with Rachel Watters, a painter who was in residency in the Barracks that summer.
News update:
New Brunswick Public Health reported one new case of COVID-19 yesterday afternoon.

Provincial party leaders continue to make whistle-stop tours yesterday as they gear up for next month's snap election.

It's game on for school sports and other clubs as long as the province stays within the yellow phase.

The Grand Bay-Westfield RCMP is investigating after shots were fired at a vehicle last Friday.

One person is in hospital after an ATV crash just outside of Saint John yesterday afternoon.

The City of Fredericton is seeking a volunteer to fill a seat on the mayor's community and post-secondary committee to represent wards 9 or 11.  

And the Royal Canadian Snowbirds are back in the air.

Podcast: Play in new window | Download
Subscribe: Android | Google Podcasts | RSS