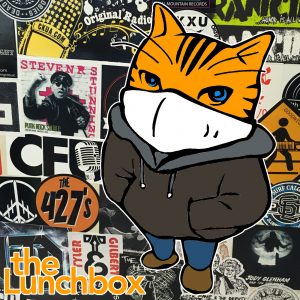 On today's show:
Today is Burger Day, so whether you cooked them yourselves, if they were made of meat or veg, I hope you grabbed a handful of the quintessential summer sandwich and enjoyed it.
Sadly (but unsurprisingly), the Monday Night Film Series has been cancelled for this fall due to COVID.
However, Symphony NB is staging a Condensed Ensemble to celebrate it's 70th season, with 10 performances in October, November and December.
Flourish Fest has shifted from the spring 4-day spring festival to be a 10-day fall celebration! FLOURISH will be held from September 3-13, and ALL projects and programming will be totally free of charge. 

See the Facebook event for more details.

2018 was a good year for artists, apparently. I found my interviews with Bruce Gray (wood artist) and Emily Blair and Emily Kennedy (WARPED).
News update:
There were no new cases of COVID-19 reported by New Brunswick Public Health yesterday afternoon.

Provincial party leaders were back on the campaign trail with many promises to undecided voters.

Drivers will pay a bit more at the gas pumps this week.

The RCMP Major Crimes Unit is investigating after a homicide on the Burnt Church First Nation.

Two people have been arrested after police searched a home in Upper Woodstock on Tuesday.

To help the school population stay safe this semester, St. Thomas University will provide students with reusable face masks.

And provinces and territories are getting an extra two billion dollars to help ensure kids can safely go back to school next month.

Podcast: Play in new window | Download
Subscribe: Android | Google Podcasts | RSS