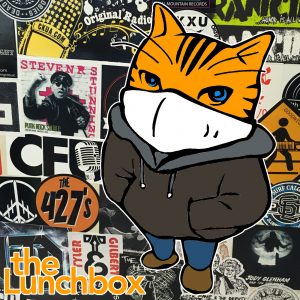 On the show:
This week is Word Feast 2020! I'll be featuring interviews about it, including talking with Jennifer Houle about the entire festival!
I also looked back to rainier times with my interview from the summer with Sasha French about her painting work in residence at Odell Park.
This week is International Week of Happiness at Work, so find the way to celebrate while doing your job, especially if you're still working at home. It also happened to be World Gratitude Day on Monday.
Photo Fredericton meets this Tuesday night at 7pm online. All are welcome, at all levels of photography. Virtual meetings, friendly atmosphere, share the joy of photography and learn from presentations For full schedule 2020/2021 : www.photofredericton.ca, 2nd and 4th Tuesdays starting Sept 8 at 7:00.
Tertulia: Tom Beckley on Wendell Berry on Wednesday, September 23?7:00 – 8:00pm. Tom Beckley is a sociologist and professor in the Faculty of Forestry and Environmental Management at the University of New Brunswick. His research focuses on rural communities, sense of place, community forestry, public engagement in forestry policies, and energy and climate change. He grows his own food and manages a woodlot in Keswick Ridge. Wendell Berry is an American novelist, poet, environmental activist, cultural critic, and farmer. He is the author of The Unsettling of America, numerous novels, essays, short stories, and poetry. Register for the Zoom link at fredericton [dot] tertulia [at] gmail [dot] com.
SOLD OUT Adam Baldwin (solo) LIVE & IN PERSON on Wednesday, September 23?8:00 – 10:00pm at the Charlotte Street Arts Centre. http://adambaldwin.ca/
See the Facebook event for more details.
Enbicon Player registration is open! Register to play at the TableTop Events website.
MusicUNB: 2020 Livestream – Bach to Benny Goodman (

Wednesday, September 23?7:00 – 8:00pm) 




The Centre for Musical Arts presents MusicUNB, an annual concert series that features chamber and cutting-edge classical music performances. 

This fall, all of our MusicUNB concerts will be available online, with most concerts being livestreamed directly from Memorial Hall. 

Thanks to YouTube Live, you'll also be able to see our musicians "live" in action, while they improvise together from separate locations.



Bach to Benny Goodman



Kornel Wolak (clarinet) and Michael Bridge (digital accordion) are an internationally acclaimed duo, pushing the limits of their instruments and musical styles into the 21st Century. 

With deft virtuosity, and endless wit, Bridge & Wolak have been called the "Victor Borges of the 21st Century." 

From Bach to Rock, this thrilling concert is full of surprises and is a pure joy to experience. Watch and be amazed!





See the website for more details.

Podcast: Play in new window | Download
Subscribe: Android | Google Podcasts | RSS