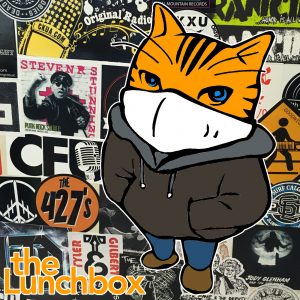 On the show:
This week is Word Feast 2020! I'll be featuring interviews about it, including the brand-new interview with the founder of the feast: Ian LeTourneau! He also happened to have a poet right on hand, so we hear from Emilie Skov-Neilsen with her poem, Painting Suburbia.
We also heard my 2016 interview with Natalie Sappier and Nate Miller about the work they were doing to write beautiful music, and we got to sample Floating and Oceans.
This week is International Week of Happiness at Work, so find the way to celebrate while doing your job, especially if you're still working at home. It also happened to be World Gratitude Day on Monday.
Photo Fredericton meets this Tuesday night at 7pm online. 

All are welcome, at all levels of photography. 

Virtual meetings, friendly atmosphere, share the joy of photography and learn from presentations 

For full schedule 2020/2021 : www.photofredericton.ca, 2nd and 4th Tuesdays starting Sept 8 at 7:00.
Tertulia: Tom Beckley on Wendell Berry on 

Wednesday, September 23?7:00 – 8:00pm. 

Tom Beckley is a sociologist and professor in the Faculty of Forestry and Environmental Management at the University of New Brunswick. His research focuses on rural communities, sense of place, community forestry, public engagement in forestry policies, and energy and climate change. He grows his own food and manages a woodlot in Keswick Ridge. Wendell Berry is an American novelist, poet, environmental activist, cultural critic, and farmer. He is the author of The Unsettling of America, numerous novels, essays, short stories, and poetry. 

Register for the Zoom link at

fredericton [dot] tertulia [at] gmail [dot] com

.

SOLD OUT Adam Baldwin (solo) LIVE & IN PERSON on 

Wednesday, September 23?8:00 – 10:00pm at the 

Charlotte Street Arts Centre. 

http://adambaldwin.ca/




See the Facebook event for more details.

Enbicon Player registration is open! 

Register to play at the TableTop Events website.



News updates:
If New Brunswickers want to get tested for COVID-19, you can now fill out an online self-referral form.

The murder trial of Matthew Vincent Raymond continues at the Fredericton Convention Centre.

A 15-year-old boy is dead after a dirtbike crash on Friday evening near Nashwaak Bridge.

The Codiac RCMP is looking for the public's help to find a missing teenager from Riverview.

New Brunswick will be spared the brunt of Hurricane Teddy as the storm makes its way through Atlantic Canada.

The Canadian Federation of Students is calling out university fees across the country that charge for services and facilities students can't use.

A new maritime study shows youth between 16 and 24 have been vaping less frequently since the COVID-19 pandemic began.

And U.S. Supreme Court Justice Ruth Bader Ginsburg is dead after a long battle with pancreatic cancer

Podcast: Play in new window | Download
Subscribe: Android | Google Podcasts | RSS