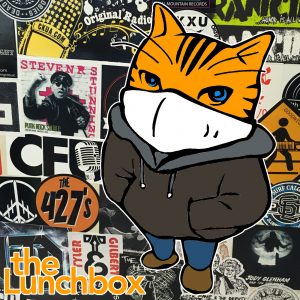 On the show:
Thursday was World Octopus Day, so if you saw people with an unusual numbers of legs out that day, it's perfectly fine. Move along! Move along…
In the fall of 2015, I spoke with Thomas Morgan Jones, who was then the Artistic Director of TNB, about the release of a new play called Vigil. I really enjoyed this creative play, and am happy to share my discussion again.
And on the first day that the physical and virtual exhibition of the work done by artists-in-residence at Odell Park and the Botanic Gardens this past summer, I'm happy to revisit my discussion about book illustration with Kirsten Stackhouse. You can visit the exhibition over at Gallery 78, either online or in person (with masks and social distancing) downtown on Queen Street. The exhibition runs until October 30.
News updates:
New Brunswick Public Health reported 17 new cases of COVID-19 from an outbreak at the Manoir Notre Dame in Moncton.

New Brunswick legislature members have chosen Bill Oliver as the new speaker of the house.

VIA Rail has suspended The Ocean Train's passenger service between Montreal and Halifax indefinitely.

A 49-year-old Dalhousie woman has pleaded guilty to defrauding a school district in New Brunswick.

Operation Red Nose says it won't offer its famous safe ride service this winter due to the COVID-19 pandemic.

Motorists will find themselves paying a couple of cents less at the gas pumps this week.

The Town of Beresford says it will plant a new tree for every newborn or adopted child from the town.

And the federal government has announced it will phase out single-use plastics like grocery bags, straws and cutlery.

Podcast: Play in new window | Download
Subscribe: Google Podcasts | RSS