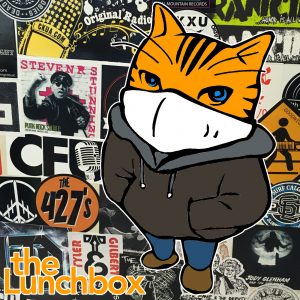 On the show:
It was Tuesday, and it was Information Overload Day. So, I could tell you it was also International Chef Day, International Sloth Day, World Statistics Day, Suspenders' Day, Office Chocolate Day, Brandied Fruit Day and World Osteoporosis Day…. but I'll spare you all that and just say it was Community Media Day.
I revisited my brief conversation with Josh of Kuato in 2014, wrapping it in two tracks from the band's album The Great Upheaval.
Bondo also contributed (indirectly) to the post-rock fest when I brought up her pick from 2019 of Fly Pan Am's Distance Dealer.
News updates:
New Brunswick Public Health reported three new cases of COVID-19 yesterday afternoon.

Jurors in the Matthew Vincent Raymond trial heard Raymond kept conspiracy videos involving police and the Freemasons.

About 1,000 Frederictonians are being reminded to make their water and sewage payments to avoid losing the utility.

The Maritime Junior Hockey League (MHL) is planning to begin its regular season on Oct. 30.

The Canada-U.S. Border remains closed to non-essential travel until at least Nov. 21.

Fredericton police are asking the public for surveillance footage in their search for a missing writer and artist.

The St. Thomas University Students' Union will hold a virtual theme week for Halloween this year.

And Canada's public safety minister has sent more RCMP to Nova Scotia over a treaty dispute with commercial and Mi'kmaq fishers.

Podcast: Play in new window | Download
Subscribe: Google Podcasts | RSS