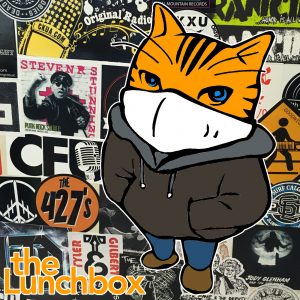 On the show:
It was Count Your Buttons Day. So, hopefully you found time to take stock of the little things.
Since movie music is in the air these days, I decided to revisit a Halloween classic interview with Nadia Francavilla and Andrew Miller, who in 2016 put together a live soundtrack for the classic film, The Cabinet of Dr. Caligari.
We also revisited my interview with Tracey Dutt from earlier this summer, a textile artist and on of the Artists-in-Residence.
News update:
New Brunswick Public Health reported no new cases of COVID-19 yesterday afternoon.

Jurors in the Matthew Vincent Raymond trial saw a different side of the defendant during yesterday's hearing.

The president of the New Brunswick Teachers Association says more teachers are experiencing burnout faster than ever.

Work is now underway to analyze operational practices within the Fredericton police and how they affect visible minorities.

The University of New Brunswick has added an ex-Moncton Wildcat to its roster this year.

Sussex RCMP have arrested a 19-year-old man after several incidents involving thefts from vehicles in the community.

And parliament convened an emergency debate Monday night surrounding the lobster fishery in southwestern Nova Scotia.

Podcast: Play in new window | Download
Subscribe: Google Podcasts | RSS