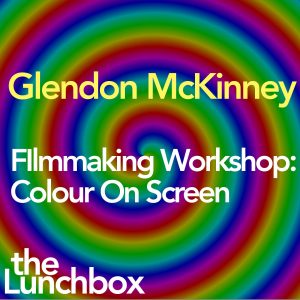 Movies are three-dimensional not only in they present movement and sound, but also in that they present colour — and the choices for those colours can utterly transform a film.
My guest today is Glendon McKinney, a local film-maker who has long been fascinated and inspired by choices of colours in movies. He joins me to talk about how colour inspired him to go into film-making, and what he hopes to share about filmmaking with others.
Glendon is hosting an all-day workshop on November 16 called Red Means Stop! Colour on Screen: the power of colour in visual storytelling. The workshop will provide an introduction to the use and impact of colour design in storytelling and image creation. For more details, contact Glendon via email at glendon [at] nb [dot] sympatico [dot] ca.

Podcast: Play in new window | Download
Subscribe: Android | Google Podcasts | RSS