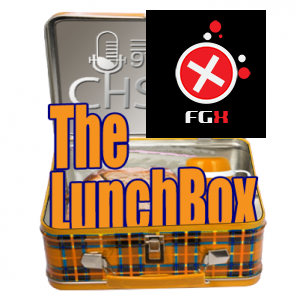 In the first half of the show, Cedric and I discuss the awareness of the band members as distinct parts of a band (and other things).
In the second half, the interview I recorded with Jon Quinn of the Fredericton Gaming Expo (FGX).
The gaming industry is one of the most lucrative in the world, and has arguably become one of the most prominent form of entertainment for people in North America (and many other parts of the world).
But games are often played solo — or played online against anonymous opponents who spew insults better than take shots.
So, why not get out of the house and challenge people to a game — in person?
Coming up in Fredericton on August 10 and 11 is the Fredericton Gaming Expo. This first-time mega-event is being held in the Capital Exhibit Centre, and promises to be a great event for a wide variety of gamers. I spoke to Jon Quinn, one of the organizers of the event, about what gamers will find, the challenge of gaming and his own gaming history.

Podcast: Play in new window | Download
Subscribe: Android | Google Podcasts | RSS