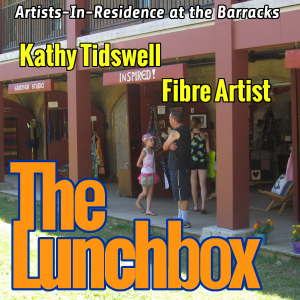 Art often touches us, but occasionally we can touch it back..
During the summer, the Fredericton Arts Alliance brings a pair of artists together in the Barracks to practice their art for all to see. These artists come from a wide variety of disciplines, from painting and sculpture to basket-weaving and writing. As each pair of artists comes in, we'll be talking to them on the Lunchbox.
My guest today is Kathy Tidswell, a fibre artist combining painting and thread techniques to create unique, three-dimensional art. We chatted about her techniques and what brought her to create this art. You can see examples of her art on her web site, but to truly appreciate it, visit her in person at the Barracks this week.

Podcast: Play in new window | Download
Subscribe: Android | Google Podcasts | RSS