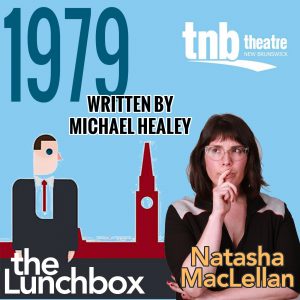 Most people think of history — especially recent history — as something you read in a dry book, but it can be brought to life, interpreted as a living, breathing theatrical performance.
My guest today is Natasha MacLellan, the Artistic Director of Theatre New Brunswick and director of the upcoming political comedy production, 1979. Natasha joins me to talk about staging something right out of Canadian history, but transformed into a play.
1979 opens October 16 and runs for two weeks at TNB's Open Space Theatre (55 Whiting Rd) before setting out on a cross-province tour.

Podcast: Play in new window | Download
Subscribe: Google Podcasts | RSS