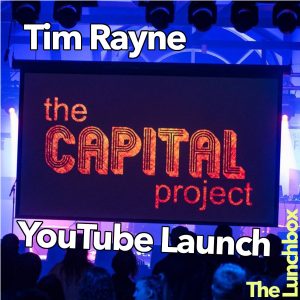 One of the accidentally best-kept secrets is the depth and wealth of the music scene in Fredericton; but soon, everyone will know about it — and appreciate it.
My guest today is Tim Rayne, a local film-maker who has been on a journey to document the community of musicians, venues, fans and others in something titled The Capital Project. While some parts of it have been screened in feature-film length, the real release begins today, with a large series of short videos released on YouTube. He joins me to talk about some of his inspirations (and persperations) and the shape of things to come over the next several months from the project.
Subscribe to The Capital Project on YouTube and share it on your social networks to show the world how cool our music scene is.

Podcast: Play in new window | Download
Subscribe: Android | Google Podcasts | RSS