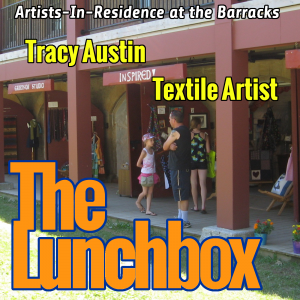 Sometimes it's a matter of changing the scale to really see something for the art it is.
During the summer, the Fredericton Arts Alliance brings a pair of artists together in the Barracks to practice their art for all to see. These artists come from a wide variety of disciplines, from painting and sculpture to basket-weaving and writing. As each pair of artists comes in, we'll be talking to them on the Lunchbox.
My guest today is Tracy Austin, who creates miniature clothing as sculptural art. We discuss the meaning behind some of her work, and the interpretation of this year's challenge theme "Water" as it relates to a celebration of Fredericton.
To view some of Tracy's miniature clothing art, take a look at her Instagram at tracy_austin_atelier, and to see her doll-related clothing on Tumblr at Steampetal.

Podcast: Play in new window | Download
Subscribe: Android | Google Podcasts | RSS