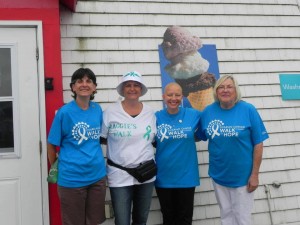 This month we are shining a spotlight on Ovarian Cancer Canada and their annual Walk of Hope.
1) Can you tell us about the mission of your organization?
The mission of Ovarian Cancer Canada is to overcome ovarian cancer, providing leadership by:
Supporting women living with the disease and their families
Raising awareness in the general public and with health care professionals
Funding research to develop early detection techniques, improved treatment and, ultimately, a cure
2) What got you/your organization started on your mission?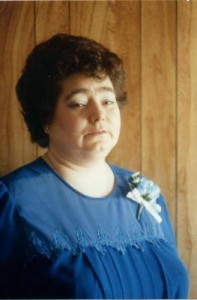 Corinne Boyer succumbed to ovarian cancer at 57 years old and in 1997, Corinne's husband, Patrick Boyer created the Corinne Boyer Fund to advance ovarian cancer research and to raise awareness of the disease in Canada.
In 1999, the name was changed to National Ovarian Cancer Association (NOCA). The Ovarian Cancer Alliance of Canada was founded in 1998, and in 1999 the Corinne Boyer Chair in Ovarian Cancer Research was established and co-funded with the University of Ottawa, which was later renamed to Ovarian Cancer Canada. In 2007 Ovarian Cancer Canada and the National Ovarian Cancer Association joined together to create the organization that is existence today.
The Fredericton Walk of Hope for Ovarian Cancer Canada began in 2009 with the leadership of Nicole MacFarlane. She was motivated to create spread awareness of Ovarian Cancer in the Fredericton region after her grandmother, Mary Corey, lost her battle with Ovarian Cancer.
3) What is it about Fredericton and the surrounding area that makes your mission so important?
The people of Fredericton and the surrounding area makes the mission to spread information and knowledge about Ovarian Cancer so important. Ovarian cancer is a silent cancer and there is no screening test to detect it. The symptoms are varied, vague, and easy to miss. The mission is to inform women of the risks, symptoms, and treatment of ovarian cancer because when ovarian cancer is detected early there is a 90% survival
rate.
4) Do you have any big events coming up?
On September.7, 2013 the Walk for Hope is happening. The kickoff is at 9:30 AM in Officer's Square, and will include a warm up, registration, and then the Walk. This is the main fundraiser and awareness campaign for Ovarian Cancer Canada.
5) What do you hope to see for your organization in the coming year?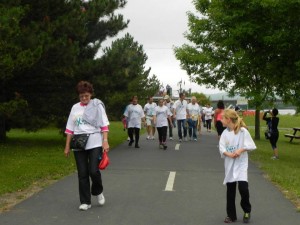 I would like to see the Walk of Hope grow in the number of participants
and volunteers for next year's walk.
You can get involved or find out more information by visiting their Facebook Page.