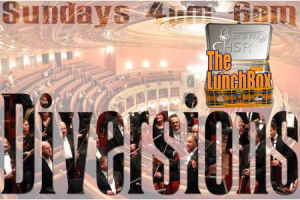 Music moves you. It inspires, transmitting emotions and power without even understanding the language. That's what opera feels like to me, but I feel like I'd really like to know more. That's where Adrian comes in..
For the past 20 years, Adrian Park has hosted Diversions, a weekly show dedicated to highlighting great classical performances. For the last 15 years, he has also extended his show by an hour each summer to present his Opera Series, in which he plays some of his favourite operas along a theme.
Adrian joined me on the Lunchbox, and shared with me his vision of a great opera, opera as the root of all modern movie soundtracks, and a piece from his favourite opera of the season.
BONUS: Adrian also wrote an article for the blog section of CHSR. Check it out: "So, Just What Is Opera?"

Podcast: Play in new window | Download
Subscribe: Google Podcasts | RSS | More