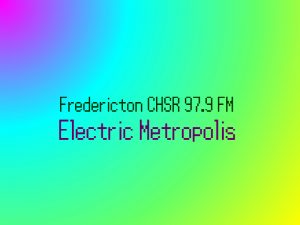 Tour Itinerary:
First Stop:
"Raining Steel" by PERTURBATOR off the I Am The Night album
"A Comet's Tale (A Curious Tale)" by Hylian Lemon off the Secret of Mana: Resonance of the Pure Land album
"The Usurper Queen (Margarie Margaride)" by djpretzel off the album Super Mario RPG: Window to the Stars
"Quest For Glory "Late Snow of Winter" OC Remix" by jmr
The above three songs can be found on OverClocked ReMix. They are a community dedicated to the appreciation and promotion of video game music as an art form. Its primary focus is ocremix.org, a website featuring thousands of free fan arrangements, information on game music and composers, resources for aspiring artists, and a thriving community of video game music fans.
Synthwave District:
"Something Else (feat. Haley Stewart)" by Betamaxx off the Archaic Science album
"High Beams" by Miami Nights 1984 off the Turbulence album
"Singularity 2045" by ZAYAZ off the The Singles album
Chiptune District:
"Beautiful Minds" by Bardic Beatz off the Beautiful Minds EP
"roadstriker" by flora plus off the roadstriker album
"Mizu" by Theodore West off the Re:Human album
Future Funk District:
"Say It Again" by Fairy off the Slice Of Life OVA album
"Charm (w/Puniden)" by Moe Shop
"Next To You" by Bamboo off the Pink Neon Tokyo Compilation Vol 2 album
Final Stop:
"A Hero's Quest" by Tom Lewandowski off the Sierra Soundtracks Volume One album
Got any suggestions for future tours?

Podcast: Play in new window | Download
Subscribe: Android | Google Podcasts | RSS