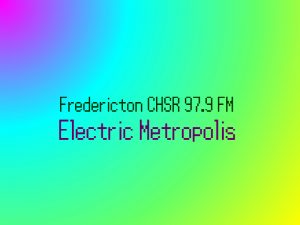 Tour Itinerary:
First Stop:
"system.reboot." by white vhs off the album late.night
Club Electric:
"Cassette Operation" by Mirrorvoid off the album Neon Tattoo
"Seasons" by To The Trees off the album To The Trees
"Burning Saber" by Isidor off the album Magnatron 2.0
Chiptune District:
"Needs Mo' Disco Whistle" by MCDJ off the album Oh Hey!
"Borealis" by HangOnGetReady off the album ChipWINter Wilderness
"Apologies" by Kitsune(squared) off the album Tracker's Draft
Future Hall:
"raindrops w/ namii" by mikuma off the album pastel dreams
"B GRL" by LemKuuja off the album CHEESECAKE+
"DeathProof" by Mere off the album Solanin
VGM District:
"The God of Order (Final Boss Theme)" by Dead Genre Studios off the Of Songs And Men (Of Songs And Men (The Daybreak Empire Original Soundtrack))
"S U B M I T" by Random-storykeeper off the Love Love! Space Attack OST
"Broken Mirror" by Dale North off the album OMEGA: A Tribute to Xenogears
Final Stop:
**"Saigo no natsu ga owaru mae ni" (tr: Before the end of the last summer) by Snail's House off the album L'été

**machine translated the song title from Japanese 
Got any suggestions for future tours?

Podcast: Play in new window | Download
Subscribe: Android | Google Podcasts | RSS