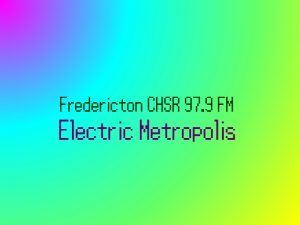 Tour Itinerary:
First Stop:
"Freeway" by Garoad off the Passenger EP
Club Electric:
"Alley Lullaby" by Mirrorvoid off the album Neon Tattoo
"Into The Future" by Dana Jean Phoenix off the album Synth City
"Bright Lights, Electric City" by MacReady off the album KIBA
Chiptune District:
"Into the Belt" by Gruber off the album Pico-8 Tunes Vol. 2
"Burn and Fizzle" by Kitsune(squared) off the album Tracker's Draft
"Meteor" by Auxcide off the album Chiptunes = WIN: Volume 8
Future Hall:
"Cascade" by Jalmaan off the album Waffle
"Coconut Tea" by Chibby off the album Our Time
"Cocktail Midnight" by Vantage off the album J-Funk City; Vantage's Edits Collection
VGM District:
"A Comet's Tale (A Curious Tale)" by Hylian Lemon off the album Secret of Mana: Resonance of the Pure Land
"Omega Strike" by coda off the Omega Strike Original Soundtrack
"Your Reality (Sixtroke Remix feat. The Doki Doki Girls)" by Sixtroke off the album Doki Doki Kawaii Remixes!
Final Stop:
"Transit" by Harmony Steel off the album Dreamer
Got any suggestions for future tours?

Podcast: Play in new window | Download
Subscribe: Google Podcasts | RSS