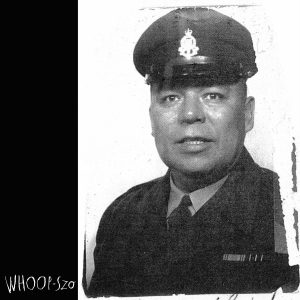 November 27, 2019 – Not too many artists know what it's like to be one of the most talked about bands in the country. But after releasing Warrior Down November 1, 2019 via You've Changed Records, Guelph/London based quintet WHOOP-Szo are being praised by writers, industry folk, and the word Polaris has been floating around my Twitter feed for weeks. Exclaim Magazine even quoted "WHOOP-Szo are deeply deserving of national and international attention for their expert live show and unique brand of heavy music." about the band. So why is there so much chatter about WHOOP-Szo?
Warrior Down is a record illustrating issues surrounding social injustice, but also offers both healing and hope. With songs lyrically focusing on the tragic realities of the mistreatment in residential schools and having culture assigned to you, Bondo asks frontperson Adam Sturgeon why 2019 is the perfect time for this record. They also talk about the London music scene, why WHOOP-Szo's sound is so eclectic, the role smaller "indie" labels still play, the importance of touring smaller communities while being leaders in the music community.
Warrior Down is available now.

Podcast: Play in new window | Download
Subscribe: Android | Google Podcasts | RSS