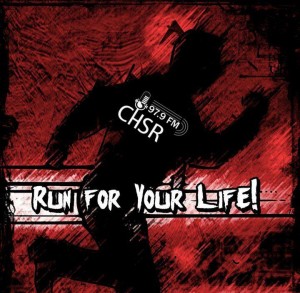 On this week's episode of RFYL, we realize the deepest goals of the show by speaking in code to the point that if you take every second word I say in each talking segment of this week's message, you will get a wonderful recipe for tomato soup.
Also, I found yet another album that I happened to miss last month, so I'm going to spin the hell out of that. We revisit a lot of my favourites for this year on this episode and I am starting to realize that I should've probably started an End Of Year review like I do every week. But I haven't done that yet.. I'll do it later.
Fredericton locals, go out to a show tomorrow night! Link below!
Playlist:
Wanted All Along – Cory Hotline
Put It On The Line – The Heavy
Black Hill Creek – The Standstills
Vertigo – Blood Red Shoes
Cyanide / Fractured – Shades of Sorrow
Violent Nature – Woodhawk
Giant – Chron Goblin
Blackstar – Parasol Caravan
Down To Our Bones – Blame Zeus
Dead Inside – Sandveiss
Breakaway – Tsunami Bomb
Also here's a link to the show tomorrow:
EARLY SHOW! Hero's Last Rite/Shades of Sorrow/Novichok

Podcast: Play in new window | Download
Subscribe: Google Podcasts | RSS