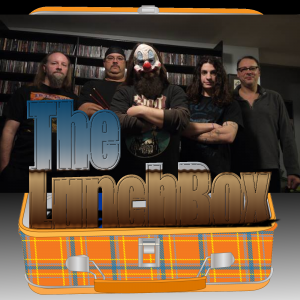 Have you every had to stop doing something you love, because life circumstances change?
I think a lot of people go through this, especially when they are in their twenties. But, if we're lucky, we'll get a chance to get back to it.
All it takes is heart.
Chris Waddell joins me on the show today. He's currently the Music Director of CHSR-FM, but he joined me for a much different reason: he's got the band together! Chris is the lead singer of The Wasteland Zombies (Facebook), a band which was put on a 20-year hiatus and now has come back. We talk about how the band came to be in the first place, how it come to return, and what it's like to be the singer of a metal band.
The Wasteland Zombies (Reverb Nation) are having their first reunion show on Friday, November 28 at The Oromocto Legion, 284 Restigouche Rd. They'll be joined by Fallen Pawns & Moment of Inertia. Show starts at 9pm.
Today's Music:
Push Ahead by

Bill Wood & The Woodies

from the album Oh Look.
The Wasteland Zombies with Spread Your Wings from their tape, The Town Fair.

Podcast: Play in new window | Download
Subscribe: Google Podcasts | RSS