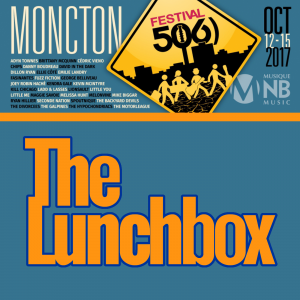 Despite all that the Internet brings, when it comes to music, there is nothing like being there in person, and discussing it in person.
My guest today is Jean Surrette, the Executive Director of Music NB, which is organizing a grand festival and conference of music called Festival 506. He joins me to talk about the great opportunities for musicians, fans and industry professionals from across the province to gather together to celebrate, network, learn and appreciate.
Festival 506 is happening from October 12 to 15 in Moncton. Find out more at the MusicNB website, and pick up your passport and tickets there.
Discosure: Festival 506 has been a sponsor of The Lunchbox for the last two weeks, but it would have been celebrated here in any case.

Podcast: Play in new window | Download
Subscribe: Android | Google Podcasts | RSS