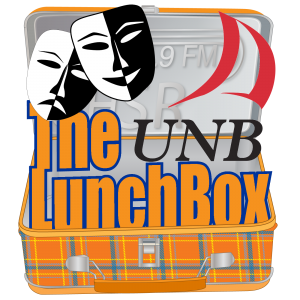 Ah, the power of the stage!
We are surrounded by drama, but most of it is disconnected, flat, prerecorded, editted, pre-processed and, in a way, dead. Give me the stage, with performers mere feet away, real humans who are dressing up in clothes and emotions, delivering speech and movement to convey a story far bigger than what you are just seeing…
But it all has to start somewhere. It doesn't have to be a full, big production. Sometimes, it just has to be a letter.
The introductory theatre course of UNB Drama is starting there, and inviting you along for the minimalist performances of Unfolded, a composition of the dramatic monologue presentations of a collection of letters.
Melissa Leblanc is an advanced student taking the course as an elective, and she joined me to talk about getting inside the letter, the preparations needed to stage a series of monologues, and what is next in her dramatic pathway.
Unfolded runs just two nights at Memorial Hall on campus, November 13 and 14. Doors open at 7pm, performance starts at 7:30pm, and there will be an intermission. Tickets are by suggested donation of $5.

Podcast: Play in new window | Download
Subscribe: Google Podcasts | RSS