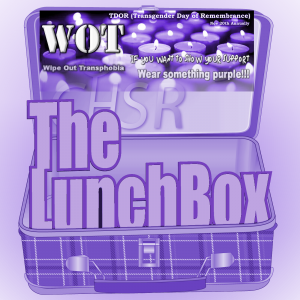 Human beings are complicated. This is true in so many ways, but one of the ways that the world is coming to understand more and more is in the area of sexual identity. The binary concept of "male" and "female" has been inadequate to describe the full range of identities, not least of which because it combines internal, external, emotional, cultural and societal descriptions into a simple dichotomy.
My guest today is Misha Milchenko, past organizer of the Trans Day of Remembrance (TDOR), which occurs every November 20. It is an opportunity to recognize and remember victims of violence, oppression and anger around the world who were targeted because they identify themselves as transgender. It's also an opportunity to challenge the language we use and the attitudes we hold, to become more inclusive and understanding. We discussed the unique issues, support and language of transgender identities, attempting to inform, instruct and correct the world.
Join them in front of Fredericton City Hall — or indeed, in many places across the world — as they hold a vigil and read the names of the victims. Bring your candle, wear something purple to show your support, and join in the remembering at 6pm on November 20.

Podcast: Play in new window | Download
Subscribe: Google Podcasts | RSS