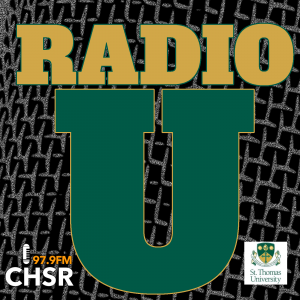 RadioU is a documentary series created by STU Journalism students. Each episode features a "major" and a "minor", two topics that are somehow related. This series airs every Wednesday at noon, replacing an episode of The Lunchbox.
On this Valentine's Day episode, the St. Thomas University radio journalism class does a double major in social psychology and politics, with a minor in anthropology.
The show looks at how the metoo movement is changing romance in the workplace, questions why young people are having less sex than their grandparents, and examines how open and transgender  relationships are advancing the parameters of romantic love. Guests include SallyWells, a workplace consultant in Fredericton.
Producer/Hosts: Cassidy Chisholm and Isabelle Leger
---
Coming up on Feb. 21 on Radio U: Amazon vs. Fredericton
The St. Thomas University journalism class majors in economics and minors in marketing this week with a look at the evolution of retail and how local businesses can adapt and thrive.

Podcast: Play in new window | Download
Subscribe: Android | Google Podcasts | RSS | More