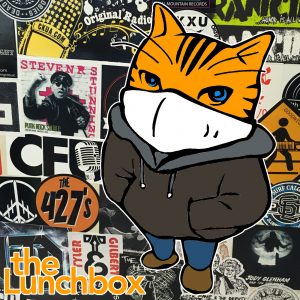 On today's show:
Virtual Tertulia in the Time of Corona – Nicole O'Byrne on Tommy Douglas and Louis J. Robichaud


Our next tertulia features Nicole O'Byrne on Tommy Douglas and Louis J. Robichaud and their contributions to Medicare on Wednesday, April 29 at 7:00pm.




https://www.facebook.com/events/225178848554965/



Atlantic Vernacular Travelling Poetry and Craft Exhibition — Call for Poets


A call for poets with ties to Atlantic Canada. The 2020 theme for Craft NB's biennial exhibition is Atlantic Vernacular. This multi-genre project presents a rare opportunity for poets to participate in a high-calibre travelling exhibition that seeks to define what contemporary craft and poetry mean on the East Coast.

To be considered for this project, please submit a 100-word literary biography citing previous publications AND two sample poems (not necessarily on the current theme) to atlanticvernacular [at] gmail [dot] com.

DEADLINE: April 20, 2020




Nursing Homes in a Time of COVID and Why Unions Matter [PANEL]


Thursday, April 16 at 1:30pm




By Zoom. To register for the event and receive the Zoom link, email:

tglynn [at] stu [dot] ca

.




https://www.facebook.com/events/235055417740127/

Flashback Bondo Picks: The Submissives,

Don't Worry

Flashback Interview: Josh Green: Historical Fredericton Pictures (2017)

Flashback Interview: Jennifer Lee Wiebe (2018)
Today's COVID-19 update:
The province announced two new cases of COVID-19 yesterday afternoon, bringing our total to 116. 74 people have since recovered from the virus.

Dr. Jennifer Russell said the province is expanding testing protocols this week to get residents to watch out for two or more symptoms like cough, fever and headache. 

Premier Higgs spoke about nursing home at the press conference saying that they are a top priority for the province. 

Jenica Atwin will host a virtual town hall to discuss what she has been up to in the past few weeks and answer questions. 

Rapid-fire testing kits for COVID-19 have been approved by Health Canada and will be shipped out to authorities this week. It's a Made In Canada test that can produce results in under an hour.

Podcast: Play in new window | Download
Subscribe: Android | Google Podcasts | RSS