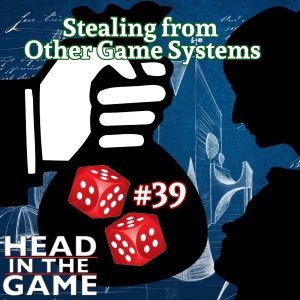 There's probably no such thing as a perfect tabletop RPG system. Just about all of them make certain choices, compromises and sacrifices in order to express a core way to play, the mood and atmosphere of the game, and so forth.
Or maybe they just didn't think of everything!
Fortunately, there are a lot of systems out there, and every once in a while, brand new mechanics are introduced. And, even better: you can incorporate them into your game!
This week, we talk about some of our favourite mechanics that came from other systems, and how we used them — as well as a few caveats.
Host: Mark, Chris

Podcast: Play in new window | Download
Subscribe: Google Podcasts | RSS | More