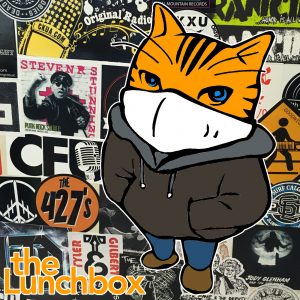 On the show:
NOTABLE ACTS PLAYWRITING CONTEST DEADLINE APPROACHING AND DRAMATURGE IN RESIDENCE ANNOUNCED

"There's just [a few days] remaining before the deadline for this year's NotaBle Acts playwriting contest (April 23 for the regular contest, May 22 for the school categories). While we are currently living in uncertain times due to the coronavirus, our contest is still on and operating as per usual. It's too soon to predict how the pandemic might affect plans for this year's summer festival, but perhaps the most important work that NotaBle Acts does takes place behind the scenes and out of the spotlight: the play development process that pairs our playwriting contest winners with one of Canada's leading playwrights every year, allowing emerging playwrights to have their scripts mentored by an experienced professional. This is work that can take place under any conditions, including the physical distancing realities now in place, and therefore will proceed no matter what happens this summer.



To that end, NotaBle Acts is thrilled to announce that our 2020 Playwright/Dramaturge in Residence, joining us through the generosity of artsnb's Artist in Residence program, will be Vern Thiessen. Based in Edmonton, Vern is one of Canada's most acclaimed and accomplished playwrights, as well as an experienced dramaturge, director, actor, and theatre educator. Read more about Vern below, and for everything you need to know about our playwriting contest, check out the information elsewhere on this site. We look forward to receiving your plays soon!"



Bondo Picks Towanda: Another Bridge Burned
Alexandre Silberman, as part of his STU Journalism program, created this documentary on the impact of COVID-19 on the province.
Song: Scientists of Sound: The Beginning (Of the Beginning of the End)
COVID-19 update:
The province announced no new cases of COVID-19 yesterday afternoon, leaving the total number of cases at 118. 

92 people have recovered from the virus. 

Dr. Jennifer Russell urges New Brunswickers to practice good mental health.

Prime Minister Trudeau extended the border closure for 30 days. 

17 people are dead after a shooting in Nova Scotia last night. 

New Brunswick musicians are taking to social media to show support.

Podcast: Play in new window | Download
Subscribe: Android | Google Podcasts | RSS