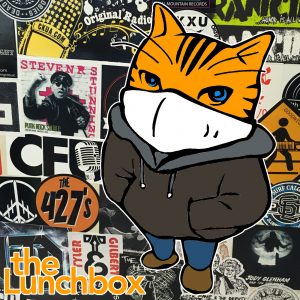 On the show:
Tuesday was Donald Duck Day, but more importantly Call Your Doctor Day and Care For Your Grandparents Day. So, let's all check our health and well-being, shall we?
While the normal format for Flourish Festival won't be happening this year, they are reimagining their platform and working around new restrictions. "We've re-opened submissions for FLOURISH Festival 2020. We are reimagining our platform and working around new restrictions. We are especially interested in hearing about community projects, public art proposals, installation proposals, workshops/educational programming, murals, and other projects that do not require physical gathering." Apply to join the festival on their website, flourish-fest.com . Submissions are open until Friday, June 27th.
Design Works Wednesdays will continue. This week, the new host (Jody McCleary) took over the new format and recorded a video on Picasso Pet Paintings.
The Digital Tertulias continue this week with Daniel Tubb on Gabriel Garcia Márquez. This will be live on Wednesday night at 7pm. This is the last scheduled tertulia so far.
To honour the memory and call for justice in the case of Chantal Moore, there will be a Healing Walk in numerous places across the province this weekend. In Fredericton, the event will start at 1pm starting at City Hall. Be sure to observe the necessary pandemic safety requirements as well as the protocols they have established to show your support properly and with respect.
I revisited an interview I did with Tea Fazio about the Girls STEM Up! conference from the fall of 2019. It is vital that we generate more interest in STEM fields, and make sure that women face no barriers and get necessary support to enter those studies if they wish.
We also revisited another Real Life Survivor's story: Lisa Richard.
Featured song today is I'm Goin' Fishin' by Stephen Lewis & The Big Band of One.
News update:
The province announced nine new cases of COVID-19 yesterday.

The Atlantic University Sport Association announced yesterday it will suspend regular and post-season conference events until January.

Three people have been charged by Blackville RCMP after seizing drugs at a traffic stop in Renous.

RCMP in Hampton is looking for the public's help into a break-in at the Family Meat Mart on Kierstead Avenue.

The City of Fredericton announced the Wilmot Park splash pad, along with nine city-owned wading pools will stay closed this summer.

The City of Fredericton will work with the Department of Tourism, Heritage and Culture on an archeological assessment at Officers' Square.

Immediate family of citizens or permanent residents can enter the country as of midnight last night.

And the Department of National Defense has released a report on the Cyclone helicopter crash which killed six passengers on April 29.

Podcast: Play in new window | Download
Subscribe: Android | Google Podcasts | RSS