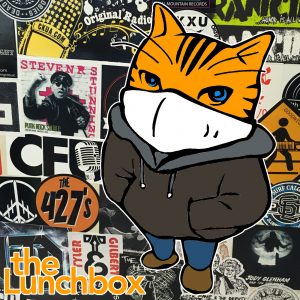 In this show:
Today was Ball Point Pen Day. I tried to say something nice about it, because I realize it's an amazing invention, but really… what can you say? Go write something!
We are in the middle of Canada Blood Week. You can help save a life. Contact blood.ca to book your appointment.
The last schedule Digital Tertulia is tonight! Listen to  Daniel Tubb talk about Gabriel Garcia Márquez. This will be live at 7pm.
I read about the upcoming release of Depends on the Pay, the new album of New Brunswick folk songs assembled and performed by Mike Bravener, so I wanted to share my interview with Mike from last fall, when he embarked on this project.
We also revisit another Real Life Survivor: Louis Stravato.
And a bit of music in the mix: Smile by Eyeswide.
News updates:
The province announced one new case of COVID-19 yesterday. The individual from zone one is someone in their 20s who did not self-isolate after travelling.

Education Minister Dominic Cardy is looking for the province to pass Bill 11, which requires all public school students to be vaccinated.

Courthouses around New Brunswick are slowly returning to near normal dockets every day.

Codiac RCMP have arrested 34-year-old Peter Thomas Poirier after an armed robbery in Dieppe early Monday morning. 

The ACAA announced its first-semester sports schedule is cancelled due to COVID-19.

After last weekend's severe thunderstorm, the City of Fredericton will clean up of small debris this Saturday.

Science East has found its newest CEO in its chief operating officer, Guy Robbins. 

And Rogers Communications said yesterday partnering with women's shelter throughout the Maritimes is crucial during COVID-19.

Podcast: Play in new window | Download
Subscribe: Android | Google Podcasts | RSS