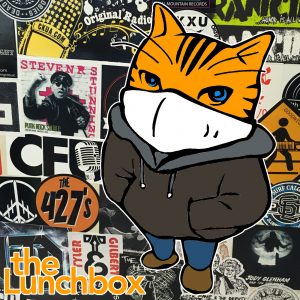 On today's show:
Today, it's a look back to a visit by a delightful Montreal band, Inland Island, who I spoke to in 2017. They were on a tour, and told me about their innovative and fun video. We'll also hear Rake and Family from their current album at the time.
And we also checked in with photographer Sarah Sarty to talk about an exhibit from 2017.
To cap things off, a summer song of sorts, My Black Ram's debut album from last year: Sweet Time.
News:
Public Health reported one new case of COVID-19 over the weekend.

With summer on the way and construction season in full swing, transportation minister Bill Oliver is reminding motorists to slow down.

The Beaverbrook Art Gallery announced Friday it would remain closed until late 2021.

The City of Fredericton has announced some new rules transit users must follow by next week.

A 45-year-old man from Boundary Creek is dead after two vehicles collided into each other on highway two near Dumfries.

According to Statistics Canada, New Brunswick took a financial hit of about 375 million dollars during March and April.

And a researcher from the University of Manchester says COVID-19 patients might be able to control symptoms with longer sleep.

Podcast: Play in new window | Download
Subscribe: Google Podcasts | RSS