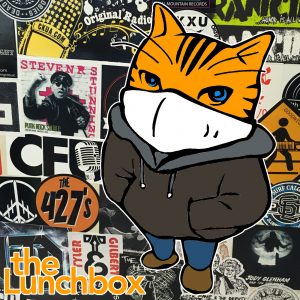 On this show:
Time to get too many calories! It's both Chili Dog Day and Cheesecake Day! But don't worry, you'll have people to support you before, during and after: it's also the International Day of Friendship. Let's just skip Share A Hug Day this year.
Despite the heat, I found a way to connect with Kirsten Stackhouse about her time in residency at the Botanic Garden, where she's practicing digital art in a very analog place.
And a little flashback to a show about another time: I spoke with Cameron Patterson and Allie Jeffrey who performed in STU's production of Newsies earlier last year.
News updates:
Public Health officials across Atlantic Canada reported no new cases of COVID-19 on Wednesday.

The state of Maine has recorded its first fatal shark attack.

If you're one of the many Canadians who received mystery seeds in the mail, the federal government is warning you not to plant them.

You'll see a slight increase in your gas bill this week.

A missing woman from Bathurst was found alive by workers in Pabineau Falls late Tuesday evening.

Police are looking into three recent incidents over the past month involving a man approaching women in Saint John.

DavidsTea plans to reopen 18 stores across Canada under new and more favourable leasing terms.

And Health Canada has authorized the first drug designed for treating COVID-19.

Podcast: Play in new window | Download
Subscribe: Google Podcasts | RSS