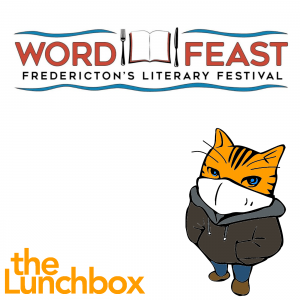 On today's show:
I spoke with Jo-Anne Elder, Chair of Word Feast, about the upcoming Video Poetry Bash which you can participate in! Send your compositions before September 21 to be included for this online event. Find out more at their website, WordFeast.ca .
Back in 2015, I spoke with Isobelle & Bianca about their project to talk to youth about their cultural fellowships for The Identity Project.
And we have more Positive Songs for Pandemics with B Street's Lainie B. This week, she brings us a song by Mavis Staples.
Maybe you need to go talk to a fuzzy animal about how to improve frozen food? It was Swap Ideas Day, Alpaca Day and TV Dinner Day. You're welcome!
More seriously, today is World Suicide Prevention Day. We're in uncertain times, and the most vulnerable among us need a sympathetic ear, shoulder and hand even more than ever. If you are experiencing a difficult time, there are people you can talk to for help:

CHIMO Helpline 1-800-667-5005

Kids Help Phone: 1-800-668-6868

Canada Suicide Prevention Service (CSPS) 1-833-456-4566

Hope for Wellness Indigenous Helpline and on line chat 1-855-242-3310 or

https://www.hopeforwellness.ca/

Symphony NB is planning a musical season this year, despite the difficulties that the pandemic precautions have introduced, and season tickets are on sale now. The Symphony will deliver a program of six Virtuoso Series performances and a special silent film event with music by Andrew Miller in addition to three Main Series concerts that will take place in October, November, and December on stages throughout the province. 

 Due to limited seating, regular subscriber seats may not be available. For this reason also, SNB are asking patrons who may subsequently be unable to use tickets to return them to the theatre. For concert details please go to the SNB website at

symphonynb.com

.

FLOURISH FEST continues tonight at 8pm at the Cap with a screening of Digital Dream, featuring Juice Girls, Lil Omar, Arma Epifania, Brick House Babes and Left Hand Girls.
No news update this week! See you tomorrow!

Podcast: Play in new window | Download
Subscribe: Android | Google Podcasts | RSS