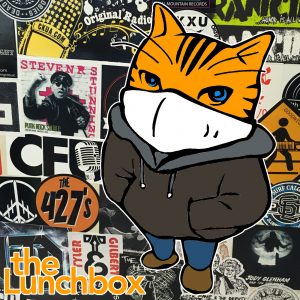 On the show:
Wednesday was Canadian Beer Day or, as we know it here, Beer Wednesday. It was also Random Acts of Poetry Day, so here ya go:

The leaves tumble down from the trees;
Bury the street up to my knees;
I'm a kid again.

I returned to the summer of 2017, also know as "The Summer of TJ Webb". We heard Country Girl and Need No.
In the end of fall of last year, we heard the Real Life Survivor story of Lisa Richard, so let's get inspired again.
Wednesday night featured the latest tertulia with Connecting with Frida: Amy Dryer on Frida Kahlo. You may have missed the live Zoom presentation, but the video of it will hopefully be one of the one's featured by the NB Media Co-op.
News update:
New Brunswick Public Health has declared an outbreak at a long term care home in Moncton yesterday afternoon.

The New Brunswick Green Party says it's time the province has serious discussions about Indigenous peoples' and their land rights.

The Matthew Vincent Raymond trial continued in court yesterday.

The Codiac RCMP is asking for the public's help in locating a missing teenager from Moncton.

The New Brunswick Liberal Party has announced the opposition party's shadow cabinet.

The provincial government has launched a series of videos featuring young New Brunswickers for investor education month.

An Irving Oil deal to purchase a refinery in Newfoundland & Labrador has been terminated.

And Health Canada has given the green light to the fourth rapid COVID-19 test.

Podcast: Play in new window | Download
Subscribe: Google Podcasts | RSS