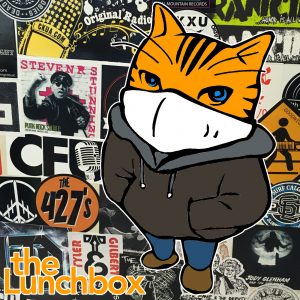 On the show:
I know Mondays make us all question what we're doing, but this week it was also Evaluate Your Life Day. If that's too hard to handle in general, just relax a bit with Clean Your Virtual Desktop Day.
As part of the process of questioning everything, I returned to my 2016 interview with Jakob Wildman-Sisk about the release of the documentary Millennial Dream.
And as a related palate cleanser for looking at things differently, I brought out my interview from this summer with Emily Kennedy, who was in Odell Park this summer to look at composing electronic music with natural sounds.
The dinner theatre at the Crown Plaza-Lord Beaverbrook continues this week, but with an altered schedule. "We'll Meet Again" will now be opening on  November 3, so you haven't missed it! And the opening of "Know Brunswick?" was moved from last week to this Wednesday night at 5:30pm. Think you know New Brunswick? Well you don't… know, "Know Brunswick!" An interactive "Game Show" in which the audience will help the contestants answer regional trivia questions and award their favourite contestant with points to help them win the grand prize… a one way ticket out of this province! A blend of stand-up comedy, trivia, improv, and maybe a little serious scripted drama thrown in?! Herbert The Cow Productions in conjunction with Maxwell's brings you this dinner theatre, which includes a 3-course meal for a bubble table of up to 4 people.
News update:
New Brunswick Public Health reported five new cases of COVID-19 and one new death yesterday afternoon.

Psychiatrist Dr. Ralph Holly took the stand in the Matthew Vincent Raymond trial Friday.

211 NB is now accessible across New Brunswick.

The New Brunswick Green Party is calling the NB Nurse's Union investigation into long-term care a "Wake-up call" for political leaders.

Canadian university winter national championships have been cancelled this year due to the COVID-19 pandemic.

The RCMP is asking the public for help locating a missing Moncton man.

A new student-friendly food delivery app has made its way to Fredericton.

And four cabinet ministers and the NDP have requested an emergency debate in the house of commons over a treaty dispute between commercial fishermen and Mi'kmaq fishers.

Podcast: Play in new window | Download
Subscribe: Google Podcasts | RSS