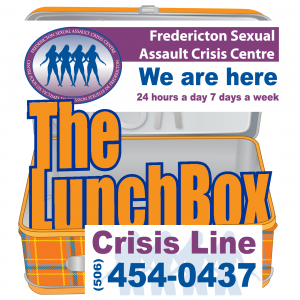 You never know when you might be in trouble. It's best to be prepared, but that preparation means also knowing what supports exist when you need them.
That's the double message for today, both for the Disaster Preparedness Week and for my guest today. Jennifer Richard works at the Fredericton Sexual Assault Crisis Centre, an organization dedicated to both providing a supporting voice for women undergoing a harmful situation and for advocating for further support services to be created and expanded. We talked about the services the organization provides, the history behind the centre, and the advocacy that we all need to carry to make the world safer for all.
Music today:
In honour of the here and there sunshine, we heard Gold from Canvas, from the album Sticktoitiveness.
And Soho Ghetto reminds us to take it slow and steady with a track from their album Thou or I or Both called One At A Time.

Podcast: Play in new window | Download
Subscribe: Android | Google Podcasts | RSS