During your life, you go down many roads to place that aren't connected nearby. So it is with art as well, where you explore different routes to new places.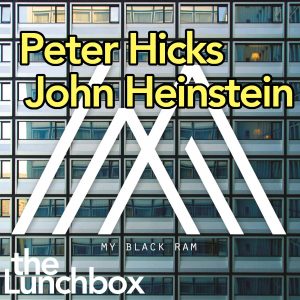 My guests today are Peter Hicks and John Heinstein, two of the members of Sleepy Driver and also two members of the new musical project My Black Ram. They join me to talk about the different direction that MBR is meant to explore, from the sounds of synthesizers to lyrical explorations of memory, nostalgia and a genuinely different formative age.
The new self-titled album will have its official release show at The Capital on November 22.

Podcast: Play in new window | Download
Subscribe: Android | Google Podcasts | RSS