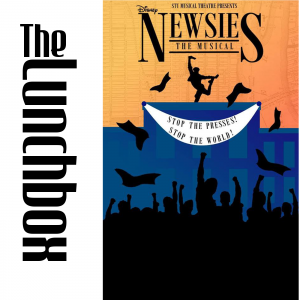 A story about how people in working classes oppose negatively-impacting unwanted changes by greedy corporation owners? Yeah, I can see how that might be quite relevant today.
My guests today are Allie Jeffrey and Cameron Patterson, two of the performers in the upcoming STU Musical Theatre company's production of Newsies: The Musical. Set in the turbulent fight between street-level newspaper sellers and rate-hiking newspaper corporations, the musical promises to delight. Allie and Cameron talk about their journey through musical theatre to this production, what this play means to them, and their excitement to show it to an audience.
Newsies: The Musical opens on February 20 at the Black Box Theatre at St Thomas University, and runs until February 24.

Podcast: Play in new window | Download
Subscribe: Android | Google Podcasts | RSS