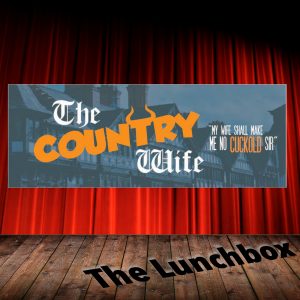 Our view of history is often wrong, and sometimes it's important to remember that in the most conservative of times, people were still having — and conspiring about — sex.
My guests today are Len Falkenstein (Director of Drama, UNB; aka "Grand Poobah of Theatre in Fredericton") and two actors, Kate ("Mrs. Fidget") and Bhavrya ("Mr. Fidget"), from the upcoming Theatre UNB staging of The Country Wife. They join me to talk about the surprising sexual comedy of the Restoration period, how everything is a double-entendre in this play, and about being aware of timing precisely for another character's aside.
The Country Wife is Theatre UNB's final production of the season. It opens April 3, and runs until April 6, on stage at Memorial Hall at UNB each night at 7:30pm.

Podcast: Play in new window | Download
Subscribe: Android | Google Podcasts | RSS