Every year, the Harvest gets bigger and better. The acts may change, but one thing remains the same – good old Eastcoast hospitality and a love for Jazz and Blues which was self evident during opening night of the 2017 Harvest Jazz and Blues Festival!
Earthbound delight with fusion at Free Festival Kickoff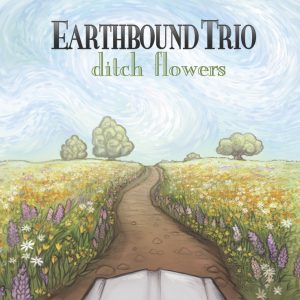 Patrons who ventured out to the Free Festival Kickoff were treated to a fusion of folk, funk, blues, and rock deftly drawn from acoustic instruments, Earthbound, made their Moose Light Blues Tent Debut at the 2017 Harvest Jazz and Blues festival. The family-friendly event featured a mix of the band's original songs and a skillful cover of Levon Helm's, Ophelia. The clever mix of genres offers a little touch of home to everyone.
Earthbound, comprised of songwriter/guitarist Dwayne Doucette, drummer/percussionist Mike Humble, and bassist Bob Fitzgerald, are 2014 Harvest Jazz and Blues Galaxy Rising Star winners. Their inaugural EP, Lettuce Turnip the Beet, received three Music New Brunswick Awards nominations and an ECMA nomination. Their latest offering, Ditch Flowers, explores themes of growth and introspection from personal and social perspectives.
Nashville's, Muddy Magnolias' First Canadian Show
Nashville's, Muddy Magnolias, commanded the stage in their inaugural Canadian show as opening act for headliner Matt Andersen. A chatty crowd in a packed venue was no match for the powerful vocals of Jessy Wilson and Kallie North. Wilson, raised on soul and R&B, effortlessly belted to the four corners of the room. Music emanated from every part of her being as she moved, mesmerized around the stage.  North, a self-taught guitarist, pierced the night with her Delta inspired, soulful voice. The duo shifted effortlessly from lead to harmony and back across the genres together.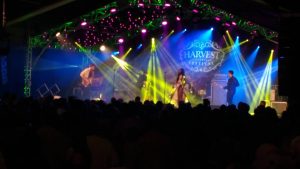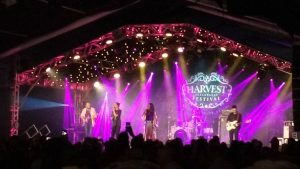 Broken People, their debut album, represents a musical journey into what would be an existential crisis if the whole world weren't already on this path together. The pair mixed a selection of music from their album with blues classics such as Sam Cooke's Bring it on Home to me and Freddy King's Going Down. But the highlight, bathed in a teal glow the songstresses delivered in true gospel, spiritual flair, Down by the Riverside.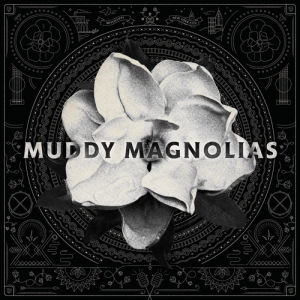 Matt Andersen Headlines the Moose Light Blues Tent to a Sell Out Show                              
Matt Andersen took the stage at the Moose Light Blues Tent to a sellout crowd on the 15th Anniversary of his Harvest Jazz and Blues debut along with backing band the Bona Fide. He delivered a mixture of personal hits, including the third track, Honest Man, from his latest album of the same name. Andersen dismissed the band after the fifth number and delivered two intimate, heart-wrenching solos, accompanied by only his guitar.
Joined on stage by fellow solo blues artist Chris Colepaugh, and blues veteran, Rick Fines, the trio gave a thunderous show of soaring twin neck guitars in an extended session listeners hoped would never end. The guitarists were accompanied, in no small measure by Newfoundland native, Chris Kirby. Whose keyboarding style was creatively reminiscent of the Doors' Ray Manzarek.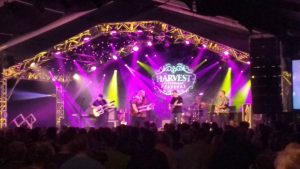 Regarding the Worldwide attention on Andersen due to the countless accolades and awards he's earned, the Harvest Jazz and Blues site proclaims, "he'll always be Our Matt." No matter where in the world an NBer may be, they'll have Matt's powerhouse vocals to bring them on home.