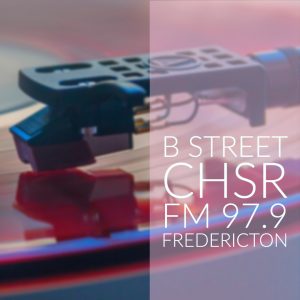 This show is brought to you by the candle I've had to burn at both ends recently. Here's what you would have heard on the May 3rd show:
1) Arcade Fire "Month of May" (from The Suburbs)
2) Manchester Orchestra "Telepath" (from The Millions Masks of God)
3) Chad VanGaalen "Starlight" (from World's Most Stressed Out Gardener)
4) Whitehorse "Relic in the New Age" (from Modern Love)
5) Charlie Houston "Calls" (from the EP I Hate Spring)
6) Caroline Kingsbury "Heaven's Just A Flight" (from Heaven's Just A Flight)
7) Lucy Dacus "Hot and Heavy" (from the forthcoming album Home Video)
8) Julien Baker "Ringside" (from Little Oblivions)
9) Dillon Ryan and the Dream Romantic "So Lovely" *
10) Honey Gut "Ghost of the Tundra" *
11) Mandy Silk "Feelin' Fine" *
12) Colin Fowlie "Inside Out"
13) Love Tractor "Roadside" (from Love Tractor)
14) R.E.M. "Toys In The Attic" (from Dead Letter Office)
15) Death Cab For Cutie "Fall On Me" (from The Georgia EP)
16) Prince and the Revolution "Mountains" (from Parade)
* these songs can be found on our collab with The Cap 
Postponed:The Mixtape 
which you can find
here
only on Bandcamp.