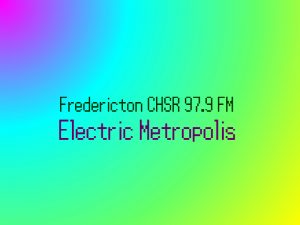 This is AD Springer, your musical tour guide, reaching once more into the great expanse of the electronica sphere and beyond to bring you the sound of The Electric Metropolis. With artists close to my home and across the globe, we can keep reaching into the music that dwells all around us and pull in the dreams and fantasies of artists want to share that space with you. Districts of sound carve out our fair metropolis and bring us the shiniest and comfiest places in all the soundscape anywhere and for everyone. So, catch the tour, listen up, and have a nice drink with me.
Tour Itinerary:
Synth District:
"Made Right Here" by Black Market Hard-Tack
"The night chaser" by Salvation off the album Waves of Synth Volume 2
"Spacetime Thoughtcrime" by Mirrorvoid off the album Neon Tattoo
Chiptune District:
"Gateways and Interstates" by Lute and Key off the album Demo
"Waiting for Something New" by Lazy Nerd 204 off the album Soul Searching
"Rejection" by Norrin Radd off the album Noisechan & Nugget: Adventures in Chiptunes
Singer Square:
"Everybody Wants To Be Famous" by Superorganism off the album Superorganism
"Chantal" by Dylarama off the album Certified Cutie
"Mirror Power" by True Blue off the album Edge Of
VGM District:
"Uproar" by Jeff Ball off the Tiny Barbarian DX: Threat from Beyond Original Soundtrack
"Harmonic Mayhem" by elmobo off the Double Kick Heroes, Vol. 1  (Original Game Soundtrack)
"Dune II" by MASTER BOOT RECORD off the album WAREZ
Final Stop:
"Umami" by cmyk! (Hiro Tadomasu x Crystal Cola x Seika-Tan collaboration) off the Umami (Single)
Got any suggestions for future tours?

Podcast: Play in new window | Download
Subscribe: Google Podcasts | RSS