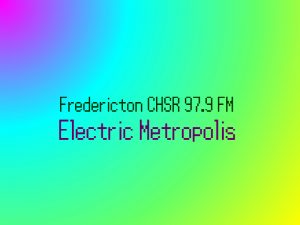 I am AD Springer and on this tour I will be featuring an interview with the Audio Director of Tiny Barbarian DX, Jeff Ball. Before that, you and I will tour the singing synth bars, gameboy gardens, and video game vistas that bring all the electronica around us flashing and blinking in our ears and minds. From the haunting images of ALEX & Rachel McAlpine to the eternally hopeful Dana Jean Phoenix; from the darkness of Reset Memory to the driving force of Jeff Ball; the welcoming call of Garoad and forever extending shadows of Tommy Tallarico and Charlotte Martin. I will take you on a tour that will pull your mind across the great and wondrous urban audio landscape of The Electric Metropolis.
Tour Itinerary:
First Stop:
"All Aboard" by Garoad off the Passenger EP
Synth District:
"Dead Romance" by ALEX & Rachel McAlphine off the album Blood Club (Deluxe Edition)
"Fall Like That" by Nouveau Cliché off the album Walk In My Shadow
"Losing Your Grip" by Dana Jean Phoenix off the album Synth City
LSDJ District:
"Plutonium Precipice" by Reset Memory off the album Mt. Von Weishenrache
"Pulse Runner" by Cyanide Dansen off the compilation album Chip to Be Square
"Quirky Yuppies" by Lazy Nerd 204 off the album Ontario Phonetix
Chiptune District:

"Cleaning up the Streets" by Norrin_Radd off the Retro City Rampage
"Fate Approaches" by Jake Kaufman off the Shovel Knight – Specter of Torment OST
"Workout Montage" by Jeff Ball off Tiny Barbarian DX: The Ultimate Chiptune Compilation
Interview with Jeff Ball!

The composer of the Tiny Barbarian DX soundtrack, the ultimate chiptune compilation -out now with over 3 hours of awesome chiptune music.
And if you haven't heard of him as an composer then you certainly heard him perform as a violinist in games such as Monkey Island 2: Special Edition, Mass Effect 3 AND in episodes of the animated series Steven Universe.
–Check out Jeff Ball's bandcamp and website for all they've done and will do soon!
Final Stop:
"Greater Lights" by Tommy Tallarico & Charlotte Martin off the soundtrack to Advent Rising
Got any suggestions for future tours?

Podcast: Play in new window | Download
Subscribe: Google Podcasts | RSS