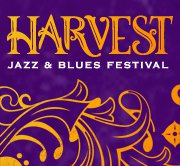 Walking into Dolan's Pub this morning for the Harvest Jazz And Blues Official Launch I had to quickly remind myself that it wasn't a Thursday night because the place was that packed. Looking around it was such a diverse group of people attending this event; everyone from suit and tie business men, elderly and children, media, and even the hipsters around the block. But what they all have in common is that we're all music lovers, the exact same crowd the internationally recognized music festival attracts.
The morning began the with the world premiere of a short Harvest Jazz And Blues documentary made by emerging film maker John Pollack. It included great short commentary from both Harvest goers and musicians and is a great taste of what Harvest has to offer.
Ken Critchley, Festival Chair, spoke immediately after summing up pretty much what we were all thinking after watching Pollack's film, "Where else would you rather be in September than Harvest."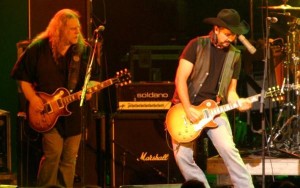 Premiere David Alward gave praise to the 1200 volunteers that have kept Harvest running for the past 22 years with the 23rd Harvest coming this fall. Alward also boasted that Harvest Jazz has a $7 million economic impact on the city!
Various festival sponsors spoke and gave their thanks with Labatt announcing that they're re-branding The Budweiser Blues Tent to be The Alexander Keith's Blues Tent because of it's strong roots in The Maritimes.
Mayor Brad Woodside spoke on behalf of the city and said Harvest is the time of year to let your hair down and have fun. Listening to Mayor Woodside is always a treat, his love for this city is infectious.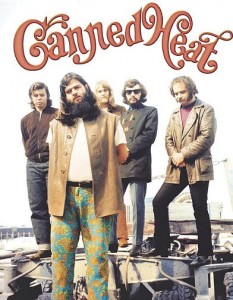 Finally, Harvest's Music Director Brent Staeben took the stage to announce this fall's line-up. Some highlights will include long time friends Gordie Johnson and Warren Haynes performing an acoustic set, with Big Sugar and Gov't Mule playing immediately after, all taking place the Friday night. David Migden and the Dirty Words are making their Harvest debut Thursday evening, and LEGENDARY bands Canned Heat and The Wailers will be rocking the stages Friday and Saturday respectively. The Revivalists from New Orleans are the band to look out for this year, while Harvest favourites from last year The Avett Brothers are making their return. After 20 years Holly Cole is finally coming back to Fredericton with Shivering Song's stand out performer Royal Wood opening. My newest obsession JJ Grey & Mofro are playing The Blues Tent Wednesday evening too! But, the part I look forward to the most about Harvest is the Maritime Monster Jam that's held every year. Garrett Mason, Keith Hallett and Ross Neilsen are being joined this year by Steve Strongman, MonkeyJunk and Charlie A'Court. Not to be missed!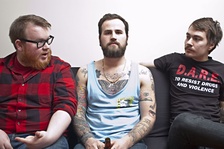 Finally, I want to tip my hat to Harvest Jazz And Blues this year for all the East Coast bands they're showcasing. This year Leeboy, Billie Dre & The Poor Boys, Coyote, In-Flight Safety, Ben Caplan, Hey Rosetta, SoHo Ghetto, and Rich Aucoin are just some of the local acts joining the Harvest roster.
Although dozens of shows were announced today there are still some more surprises to come. Tickets go on sale this Saturday, May 11th at 9am. If you'd like to see the entire schedule go to Harvest's website www.harvestjazzandblues.com, and make sure to go to their Facebook page to keep up to date on news releases and music samples of the artist you can see this September 10th to 15th.
See you in September.