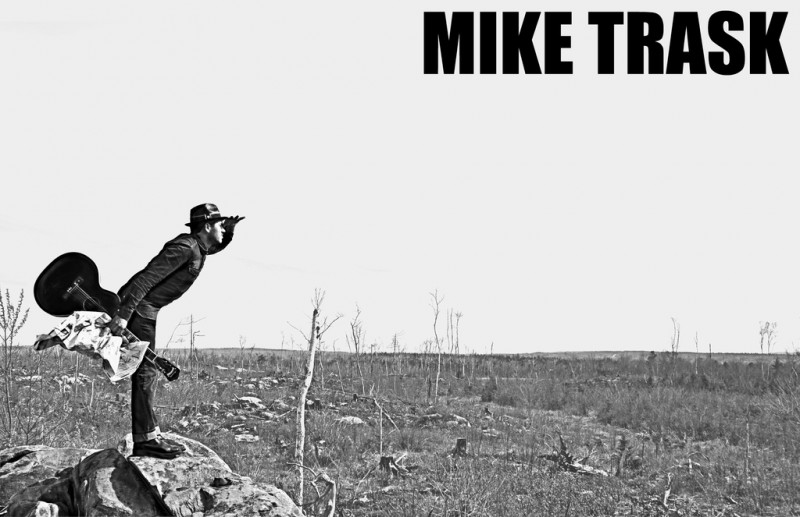 What happens when a musician buys an old discarded family photo album? He turns it into an amazing record. When Mike Trask and friend/artist Benjamin Allain purchased a photo album Allain made a collage and Trask became inspired to write a song. Trask showed the song to Allain and Allain created another piece of art. This back-and-forth continued until Trask had completed the 10 track album titled "One Big Happy Family" performed by Mike Trask and the Precious Memories.
Trask created a New Brunswick super-group by forming The Precious Memories, made up of friends  Adam Mowery, Owen Steel, David R. Elliott, and Becky Siamon.
The album describes family interactions common of the era of the 40's and 50's, the time when some of the photos in the purchased album were photographed. The music itself keeps a vintage sound throughout the entire album but especially in tracks like "He'll Take Her Dancing" where Mowery takes the lead in vocals and "Home For My Love". The album's first track, "Those Eyes"  has gripping harmonies, Siamon's voice compliments Trask's perfectly. Within the first 60 seconds of the album I was already hooked. "Mean Old Man" is a fun track with a chorus that will stick in your head, and "Rhythm and the Beat" has a Southern preacher blues rock style. The title track "One Big Happy Family" describes this groups dynamic very well in my opinion. It's lively with everyone taking turns on vocals. And then there's my favourite, "Judy Moon". Another track with a very vintage feel about a man who doesn't know how to let his missus know that she's the best thing that has ever happened to him, a common theme even in today's society.
Released in September 2013 this by far is my favoruite album this fall. To purchase your own copy check out http://miketraskmusic.bandcamp.com/